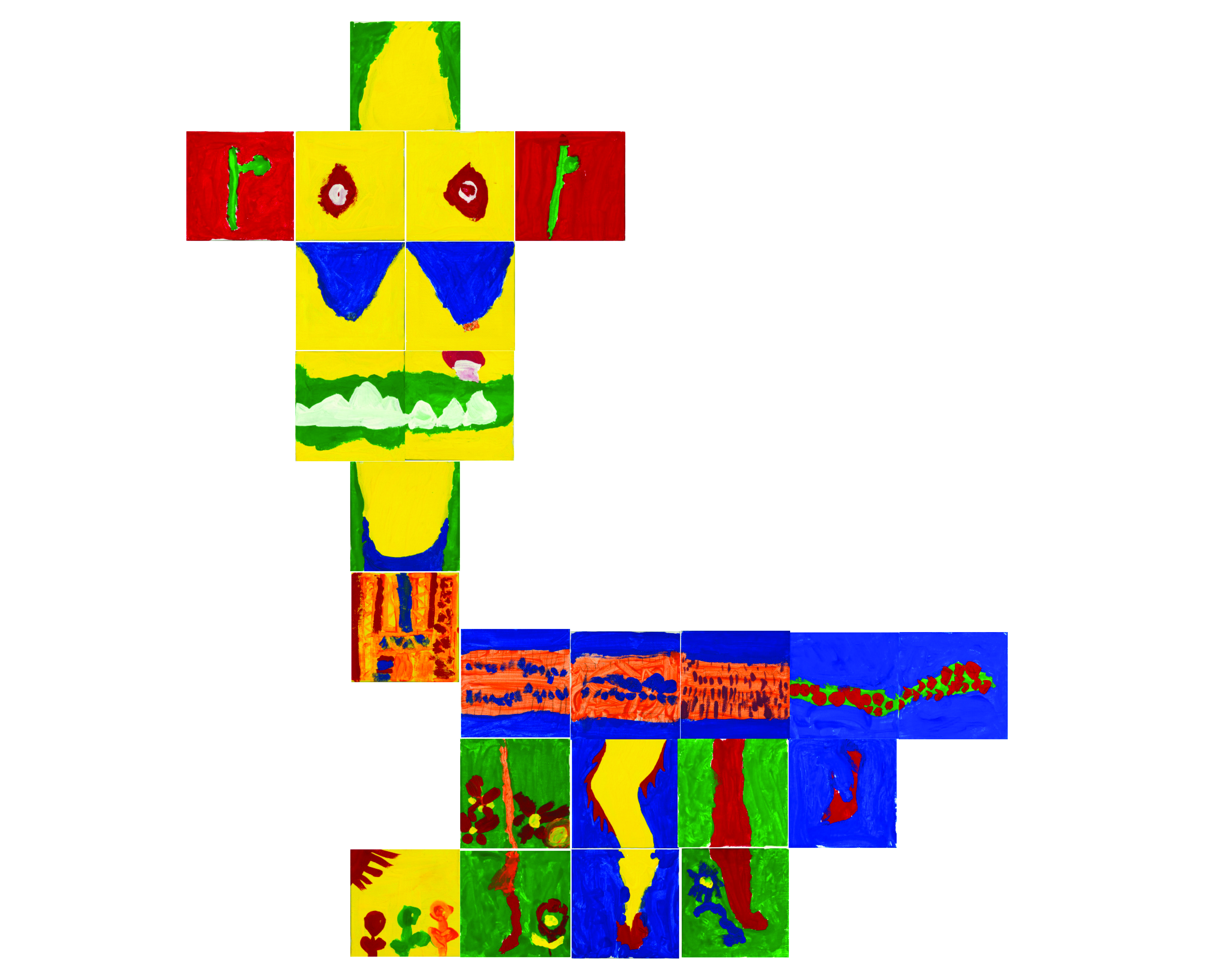 ×
Express
Coreto Matas
First grade
Cassandra Frey, teacher
Takoma Education Campus, DC Public Schools
Definition
To convey personal thoughts or emotions.
Examples
Distinguish and express emotions evoked by an artwork through writing.
Write and perform a play based on emotions from viewing a work of art.
Draw a personal response to a literary text.
In the classroom
Coreto Matas is an imaginary creature that the students in Cassandra Frey's first-grade class developed in their study of animals and their habitats. While the 24-square artwork reflects the students' new knowledge of animal anatomy and corresponding habitats, it is also an excellent example of teaching with the Prism.K12 strategy Express. Ms. Frey encouraged her students to collaboratively express their ideas about the new creature's body parts through shape, color, and pattern.