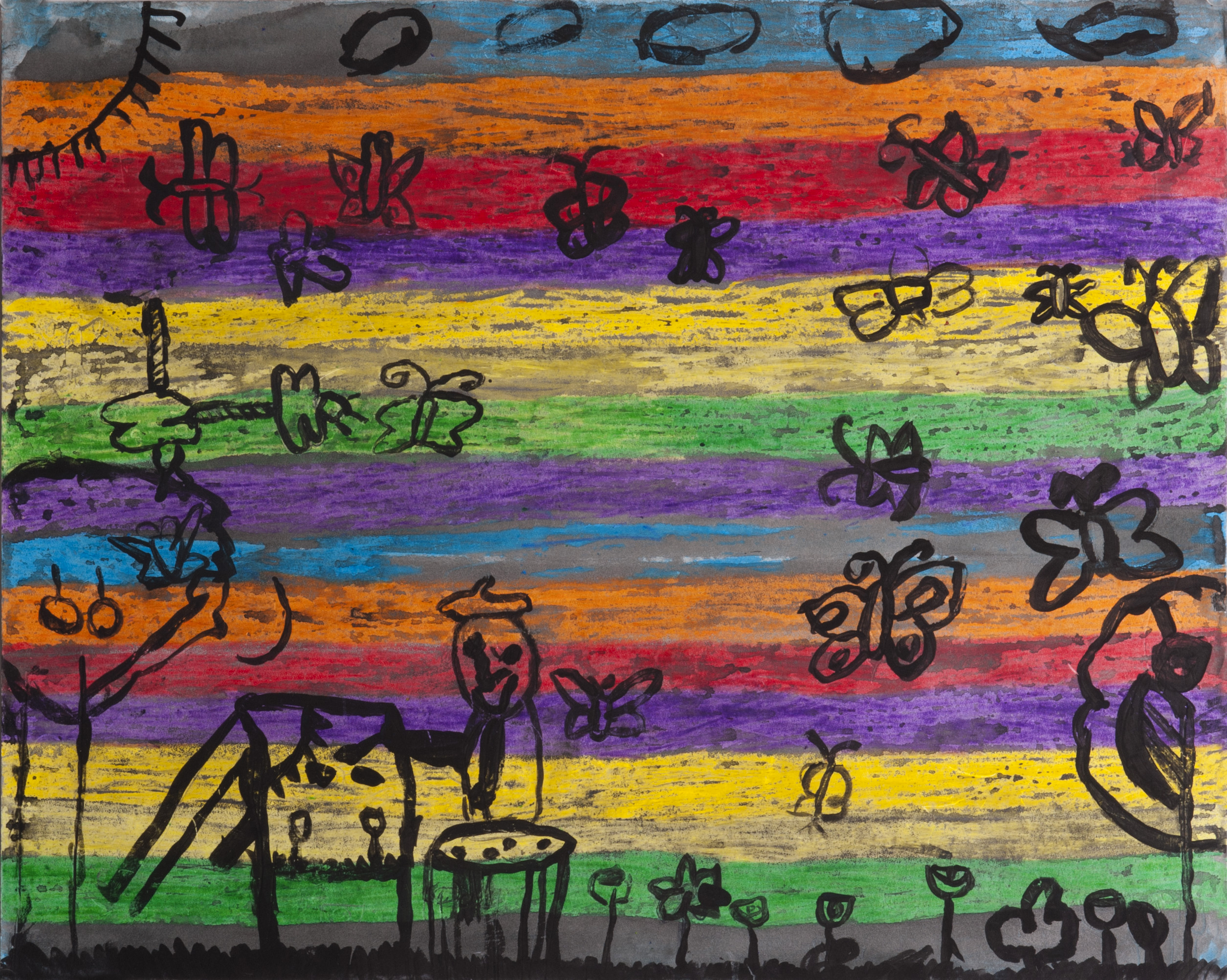 ×
Synthesize
Klee's Nature
Third grade
Luz Ampudia, teacher
Tyler Elementary School, DC Public Schools
Definition
To make something new and synergistic by combining concepts and skills.
Examples
Create primary sources (diary entries, political cartoons, advertisements) synthesizing the study of an artist and his or her historical context.
Translate scientific drawings of natural forms into abstract compositions and blend into one artwork.
In the classroom
The culmination of a third-grade literacy unit, Klee's Nature demonstrates the Prism.K12 strategy Synthesize. In a series of lessons, teacher Luz Ampudia taught her students about several artists including Paul Klee. They studied his biography, subjects, techniques, and style, looking closely at details, creating new vocabulary lists, and mapping their word choices. Loosely based on Klee's Tree Nursery in The Phillips Collection, the students' artwork synthesizes what they learned about Klee with bands of color and line drawings, as well as a depiction of Klee in his garden at his easel. The corresponding word map, a written response to the class artwork, also helped students synthesize ideas by having them reflect on their creation.